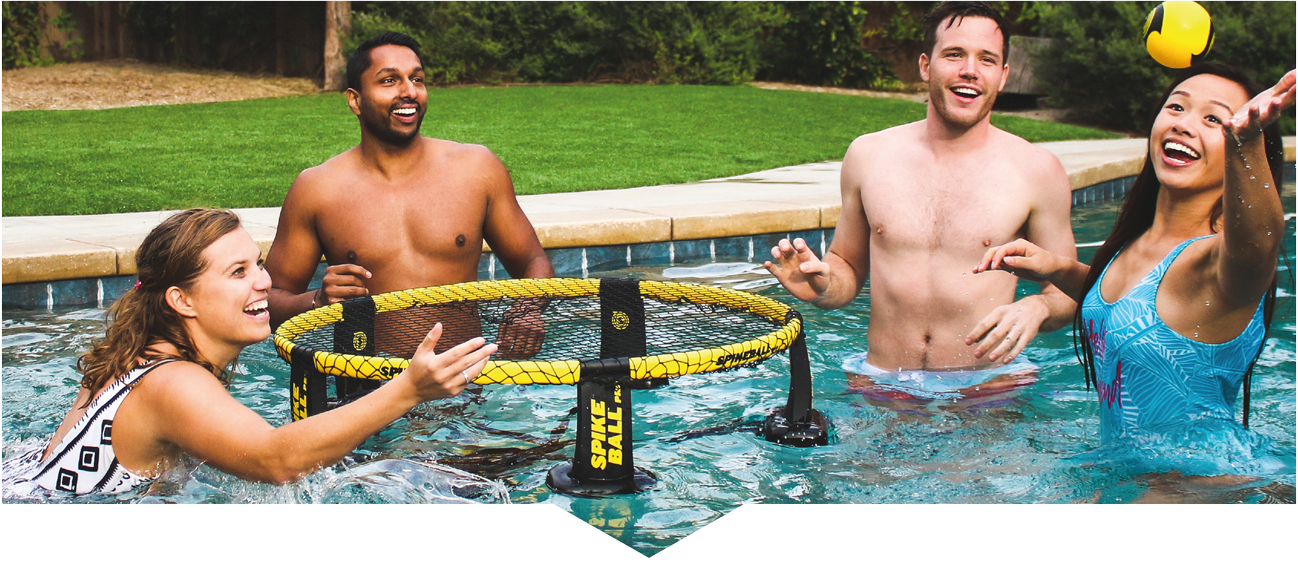 ---
---
---
It's Spikeball, on water!
Attach Spikebuoy to your Pro or Standard Spikeball set, fill the anchor bag, and you're ready to play in the sea, lake, pool or that giant bathtub from Scarface.
---
---
We meant it when we said play anywhere.
---
---
---
Standard Spikeball rules with one exception. If you're playing in a pool, any shot that lands outside the pool is out of bounds.
Play at any water depth. More shallow water = more running and dives.
The carrying bag is also the anchor bag. Fill it with a 1.5kg (ish) item that doesn't have sharp edges! Sand works great, as does a collection of coins and miscellaneous objects found at the bottom of your mum's handbag.
---
---

Spikeball set not included.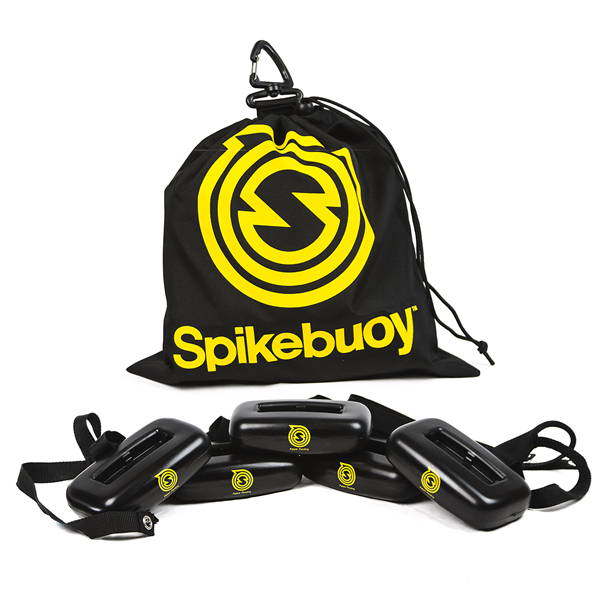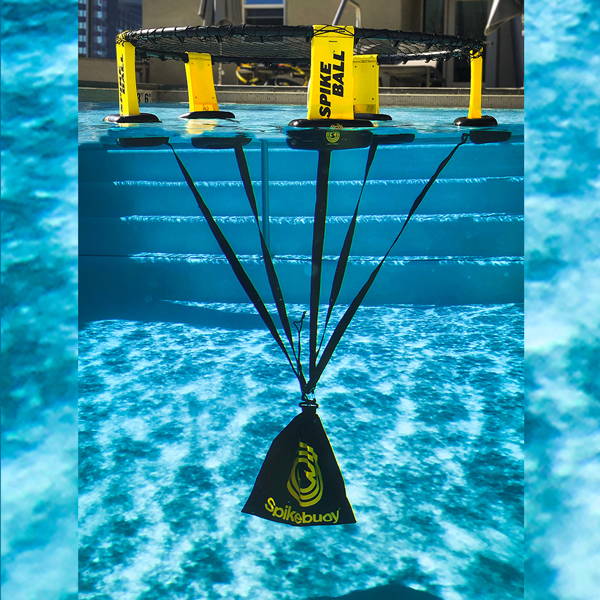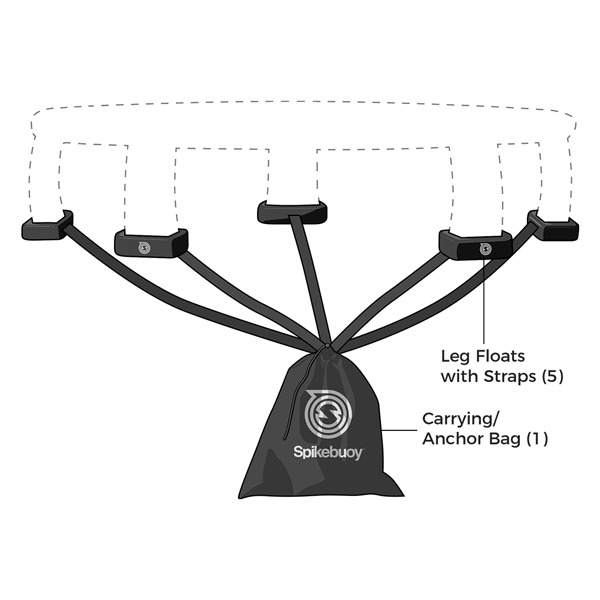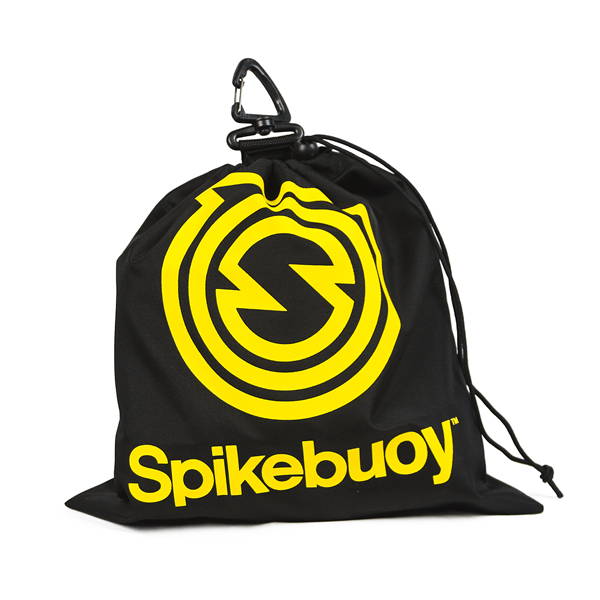 ---